Your Target Market Has Changed
Almost every business starts out by targeting the wrong audience, or too wide of an audience, so you're bound to need to change your target market at some stage. This will also be the case if your current market isn't responding to your product, or maybe your products have changed and no longer appeal to your audience. Rebranding allows you to rejig the company's look and style to fit the attraction of your new target market.
eBay's name and logo changes from its launch in 1995 to 2012, which is the current eBay logo in 2023

Consumers Can't Tell You Apart From The Competition
Maybe when the business first launched, it was completely unique and no other companies like it existed. But times have changed and chances are, this is no longer the case. If you find yourself unable to differentiate your company from your competitors and unable to explain why it supercedes them, it may be time for a rebrand. This will give you the chance to research to see what's out there, find a niche gap in the market and really make your business stand out against competitors.
Nokia's logo changes from 1965 to 2023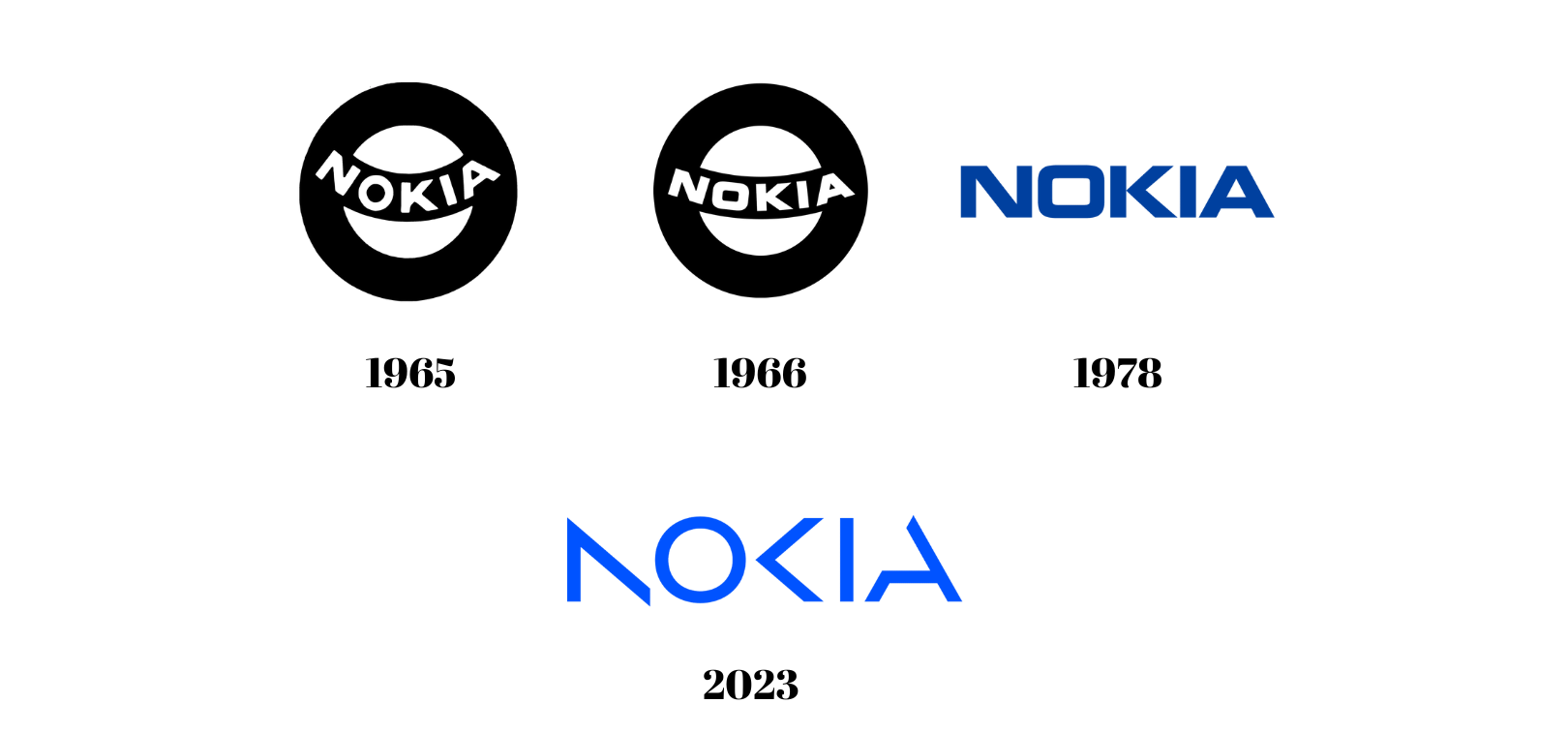 You've Changed In A Significant Way
Another reason to rebrand would be due to your company having undergone a significant change. This could be the launch of a new product that doesn't align with your brand's current messaging. Maybe you've adapted a new mission, message or model, or maybe your entire services or products are changing. Any change that really impacts the business, especially when it comes to the purpose of the business and its values, will likely mean that it's time for a rebrand.
Burberry's logo changes from 1968 to 2023

You've Recently Restructured
If you've merged with another company or there's been an acquisition or change in ownership, this is probably a good opportunity for a rebrand. Such a big change is the start of a new chapter for a company, so why not also change the look, tone and even the name at the same time and really start anew.
Twitter's logo changes from 2006 to its current logo in 2023

Your Branding Is Outdated
All brands need an update and refresh at some point. Even the most successful, popular companies' branding will eventually be outdated if they don't give themselves an upgrade. Keep your business looking modern, fresh and up to date by rebranding when your current style is looking a bit old and sad…
Instagram's logo changes from its launch in 2010 to the current logo which was updated in 2022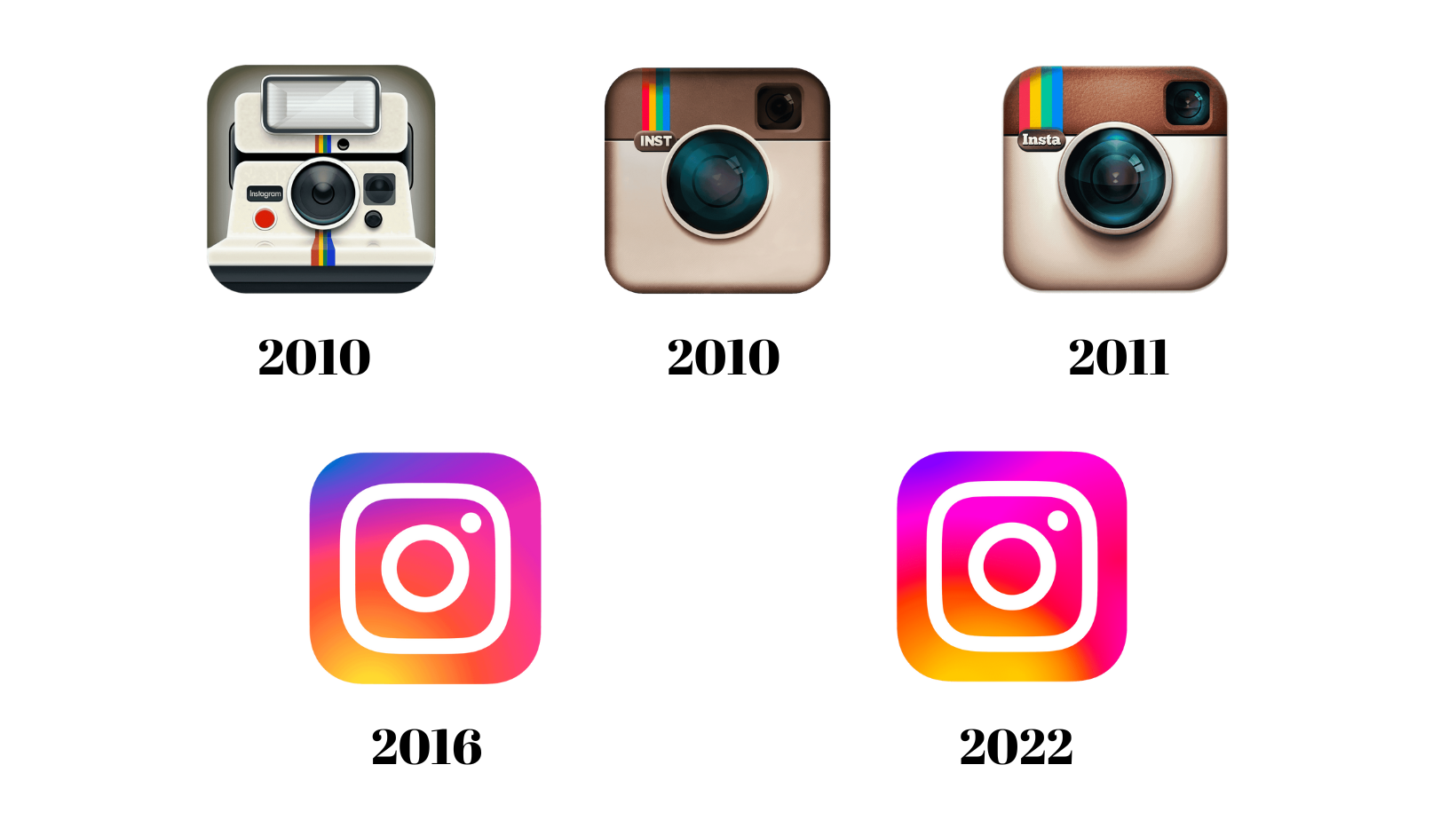 Your Branding Doesn't Tell Your Brand Story
The purpose of your branding is to tell consumers what you're all about. The messaging, tone, name and even the fonts and colours you use can all determine how you make your audience feel, how you attract new customers and who those customers are. If your current style doesn't relate to what you do and who you are as a company, then definitely consider rebranding.


Although it is a good way to 're-launch' a business and really get some attention, rebranding doesn't have to happen all in one go. Some companies choose to gradually update their branding, starting off with changing the tagline and eventually changing the colours, logo and name. This may be a better option for a company with limited resources or time who can't necessarily commit to such a huge and expensive change to the business. Rebranding can require a large investment, but if it's done right it can massively pay off in the long run.
AirBnB's logo changes from 2009 to it's current logo, updated in 2014

Here's a quick look at Storm12's logo and name rebrands over the years!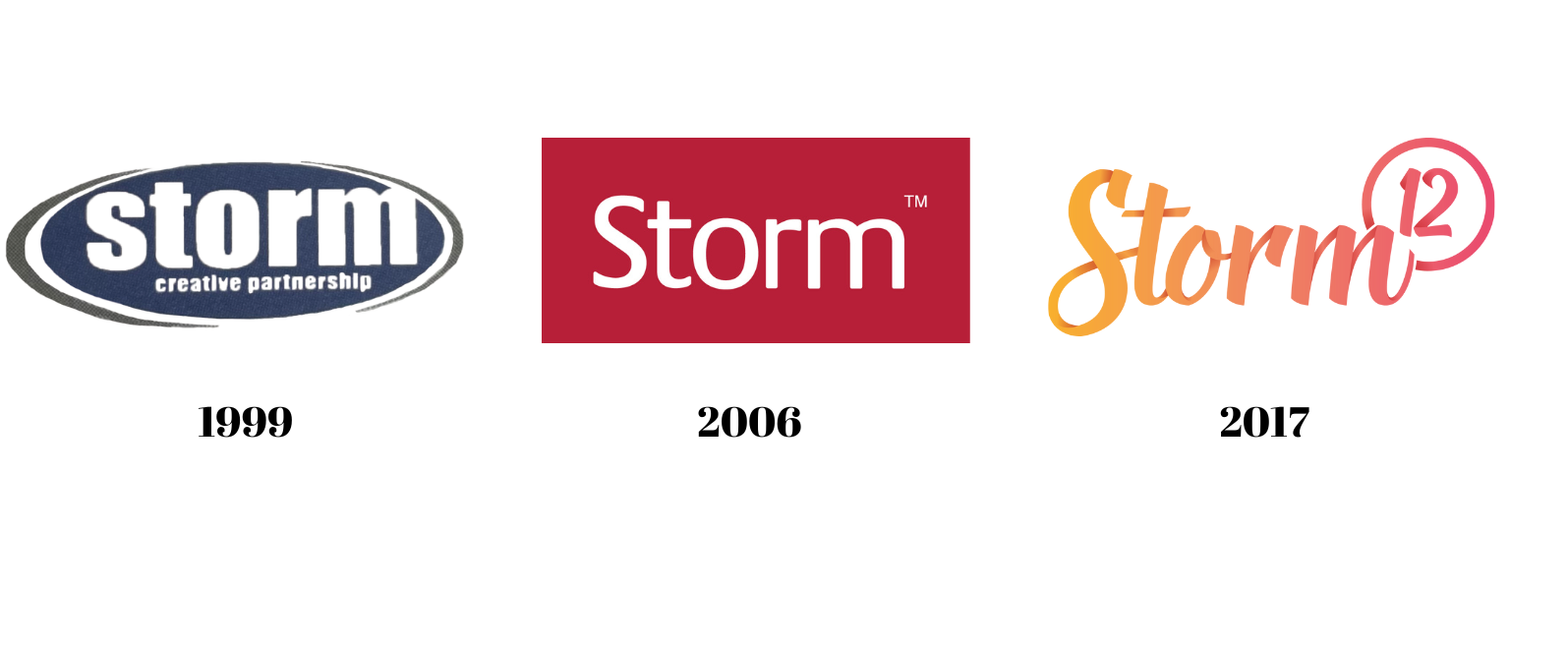 Storm12's creative team work with businesses to create completely new branding, whether it's a name change, a new logo, or an entirely new look for the business. A rebrand we are especially proud of was for Baker's Garden Buildings, we created a new name, style, colour palette and logo to give the company a full upgrade and modernise it's overall look. Check out our case study on Baker's rebranding here.
Back to Blogs