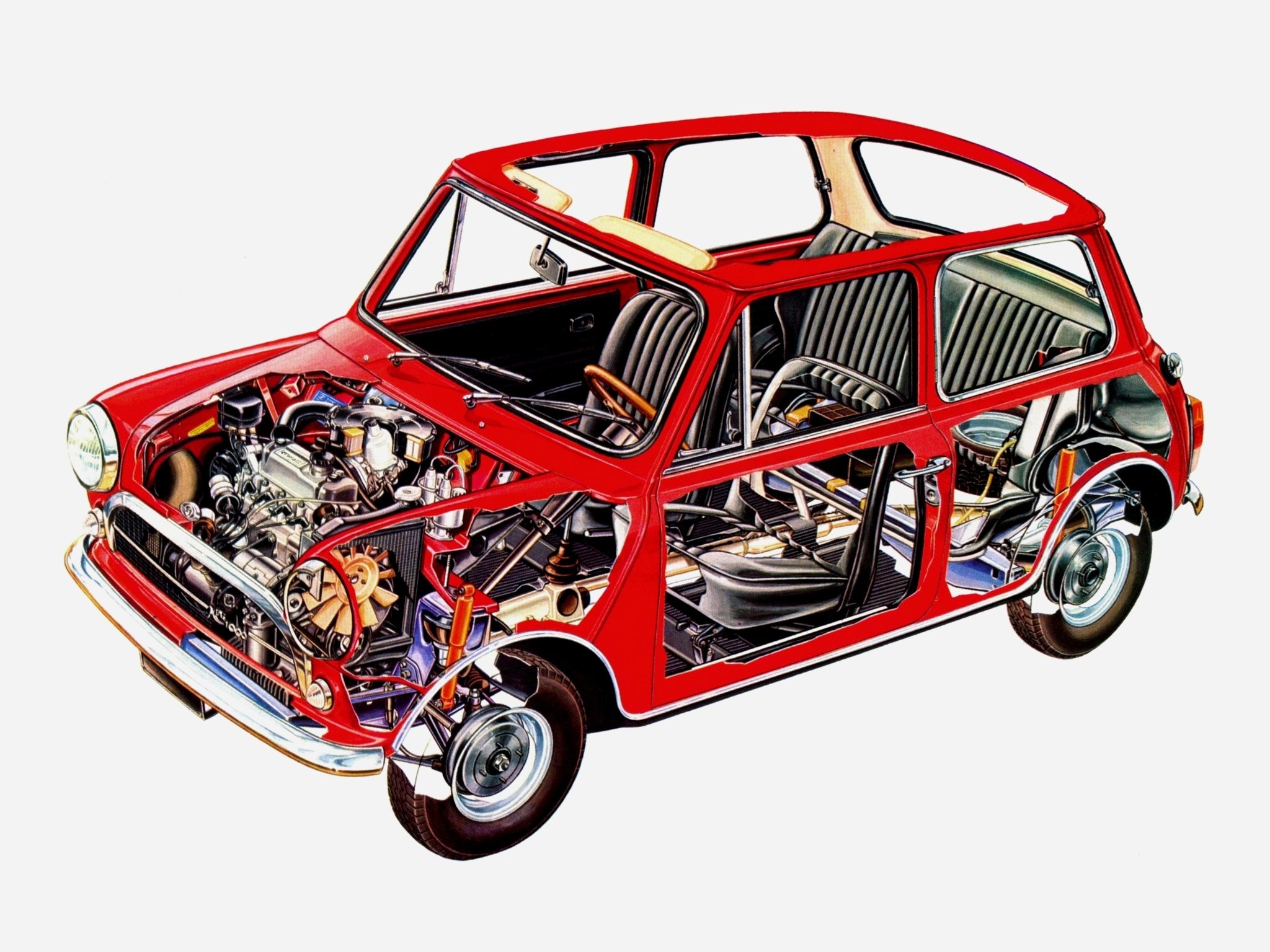 How the Mini came to be
As a result of the Suez crisis in the 1950s which led to fuel shortages and petrol rationing in the UK, the Mini was British Motor Company's answer to demand for an affordable small car.
It was the brainchild of Sir Alec Issigonis and as unbelievable as it might sound, it really was initially designed on a napkin in a restaurant in 1956.
One of the key aims was to create a small car - no more than 10ft in length - that still had plenty of space for four passengers plus their luggage.
To achieve this, the engine was mounted sideways (transversely), and the gearbox positioned underneath it. That meant all these components fitted in a space just 18" long. It was also the first small car to be front wheel drive. The wheels were mounted as close to each corner as possible using small 10" rims to maximise all available space. The result meant that 80% of the floorspace was left freed up for occupants. Even sliding windows were chosen over windows that lowered. The result - more storage space in the doors.
Rubber cone suspension was also developed as a space-saving idea instead of bulkier spring suspension and dampers. The disadvantage of this was a somewhat bumpy ride. However, it is this rigidity along with the wheels positioned at the very corners that led to the fun go-kart like handling the Mini became famous for.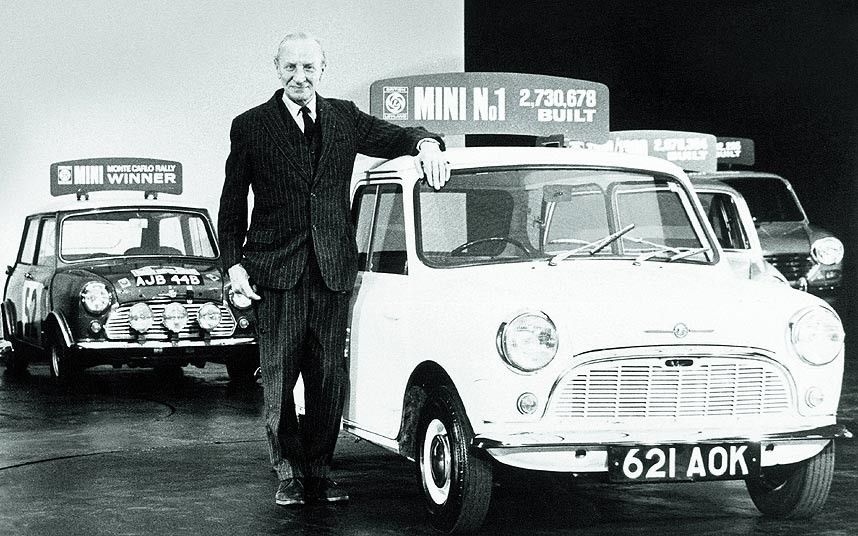 Image: Sir Alec Issigonis with the first Mini. The Telegraph
A design icon takes shape
The exterior design with visible welded seams and externally mounted door and boot hinges are the result of maximising space whilst keeping things simple and affordable. In fact, the bottom mounted boot lid hinges meant the car could be driven with the boot open allowing extra luggage space. The Mk1 models even have a hinged number plate for this very reason - so it could remain visible with the boot lid open.
The construction of the visible welded seams, and easy access to the door/boot hinge assemblies are all there to keep manufacturing labour costs to a minimum.
The rounded roofline and curved windscreen help add to greater interior space.
The perfect brand name
The name seems so obvious that you can't imagine it ever being called anything other than Mini, but the original advertising actually used the name 'SE7EN'. At the time, Morris already had a famous car the 'Minor', which is latin for 'smaller'. The new car was even smaller than this and was therefore sold under the names of Morris Mini Minor and Austin Seven. In the end it was decided to use the abbreviation of the Latin word 'minimus' meaning 'the smallest' - and it became the Austin Mini from 1961. Eight years after that 'Mini' became a marque in its own right.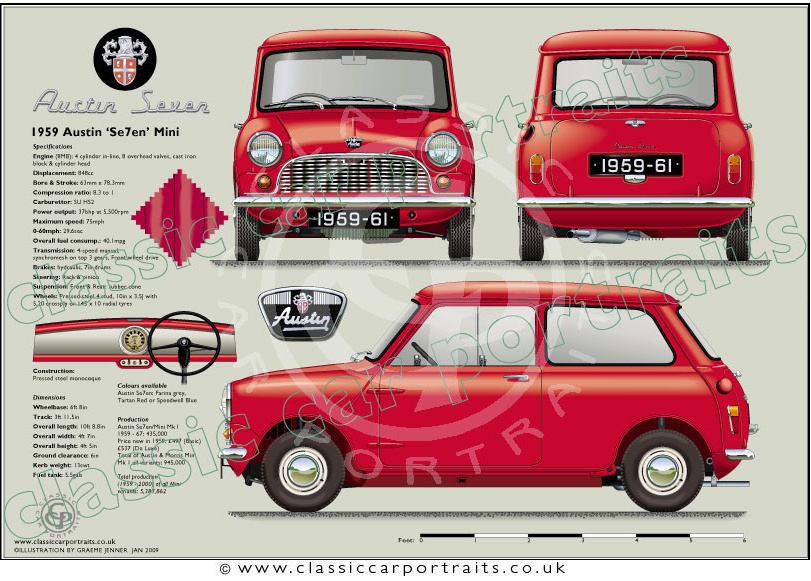 Image: Graeme Jenner. Classiccarportraits.co.uk

A design for all classes
It wasn't until the 60's that the Mini grew to become a big hit with a total of 1.19 million cars being produced. Although only ever designed as a small economy car, it quickly started to gain a 'cult' following and has earned it's place as a symbol of British sixties culture.
Nothing sells cars like celebrity endorsement and over the years there have been many famous celebrity owners. Steve McQueen had one, as did every member of the Beatles, David Bowie, Clint Eastwood, Peter Sellers, Britt Ekland, fashion designer Mary Quant and Twiggy to name but a few. Celebrities drove them around London as the perfect city car and were photographed in them or with them. Then there was the 1969 film classic the Italian Job with Michael Caine with three Mini Coopers taking centre stage. Not only were all these celebrities well recognised by the public, they were also style-icons. What they thought was cool, was cool, and therefore everyone wanted a Mini. The fact it was never designed as an expensive head-turning car meant it really was accessible to the masses - only adding to its mainstream popularity.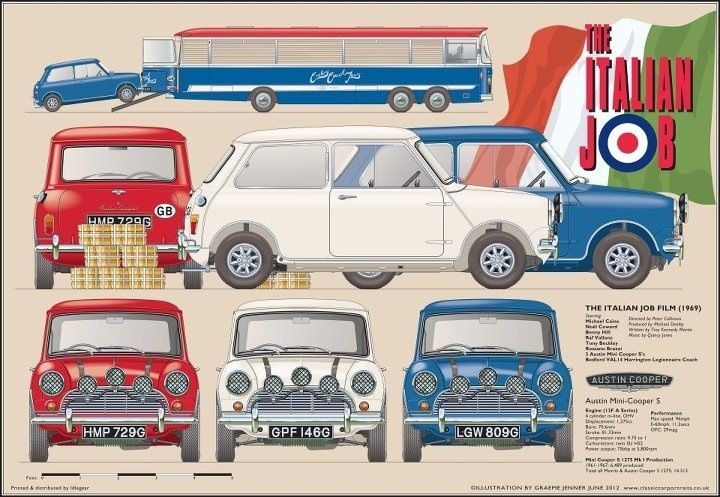 Image: Graeme Jenner. Classiccarportraits.co.uk
What started out as a piece of utilitarian design has gone on to become a design classic. In fact by the early 90's it was so iconic that Rover Group registered the shape of the Mini as a trademark.
In 1999, to mark its 40th anniversary, designer Sir Paul Smith was engaged by Rover to put his personal touch on a Mini. The Mini he created featured 86 multi-coloured stripes with a band of lime green at the front. A roadgoing Paul Smith specified Mini was also made available, limited to a production run of just 300 cars, but this version was painted in electric blue with lime green details.
Image: Paul Smith Mini. robbreport.com


The modern Mini - still setting the benchmark for small cars
A lot has changed over the years. BMW acquired the MINI brand in 1994 and an all-new Mini was released in 2001, built on UK soil at its plant in Cowley, Oxford. Fast-forward to 2018 and the Mini is as popular today as ever appearing in the top 10 of the best selling cars in the UK with over 1,000 cars rolling off the production line every single day.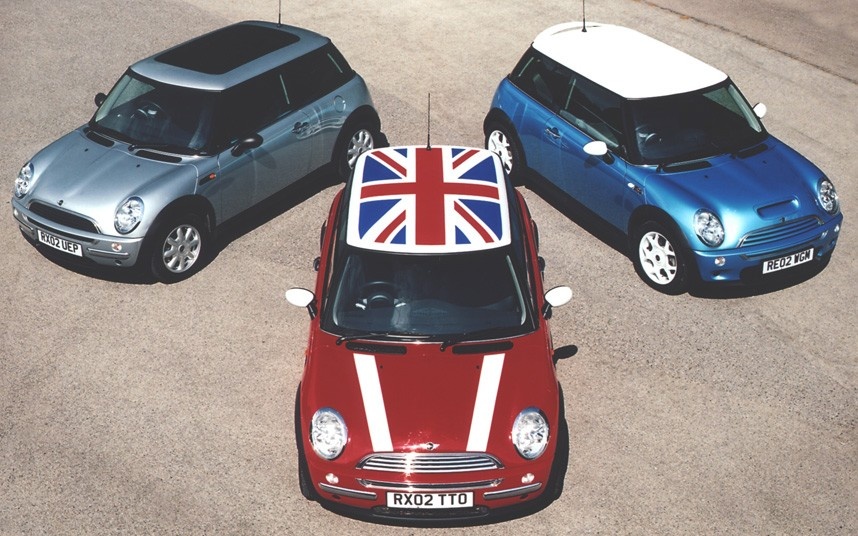 Today's Mini has grown in proportion, but its timeless shape and character remain. The range now features seven models in all different shapes and sizes. The key thing about today's Mini is 'personalisation'. You really can create your Mini, your way, with a wide range of styling options to choose from. Mini was the first to introduce car personalisation on such a huge scale. In fact Mini claims that there are over 10 million different colour combinations available. You can change exterior and interior colours, wheels, stripes, graphics and accents to make your car unique.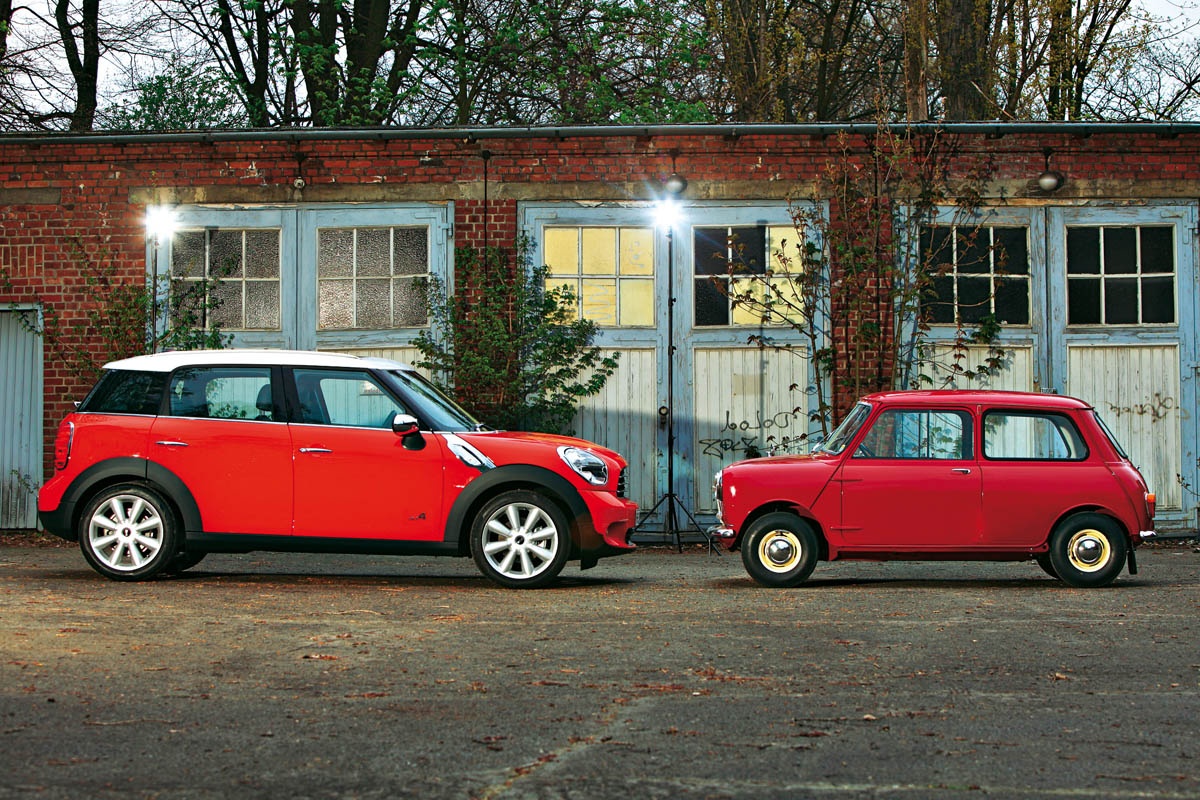 The innovation continues
The modern Mini continues to offer innovation, especially in terms of technology.The MINI E-call system uses crash sensors to automatically call for help if activated and you are stranded. An Active Pedestrian Safety System minimises injury to pedestrians in the event of collision by lifting the bonnet. Parking Assist automatically steers the car into parallel parking spaces and the MINI Convertible has a Rain Warner app, if you leave your car parked with the roof down, it can alert your smartphone so you can return to put the roof up when the weather forecast predicts rainfall.

Stay cool
The Mini has not only moved with the times, but it has managed to retain its 'cool' persona.
It has continued to attract its share of celebrity owners, with Adele, Britney Spears, Madonna, Kristen Stewart, Wayne Rooney and Simon Cowell all having owned one in recent years. They have been spotted and photographed driving them around London and across the pond in LA and Hollywood.
One cool feature of the latest Mini Cooper are the Union Jack tail lights. Look out for this neat detail next time you are driving behind one!
It's hard not to love the Mini, or what it has achieved. It truly deserves its place as a Great British design icon.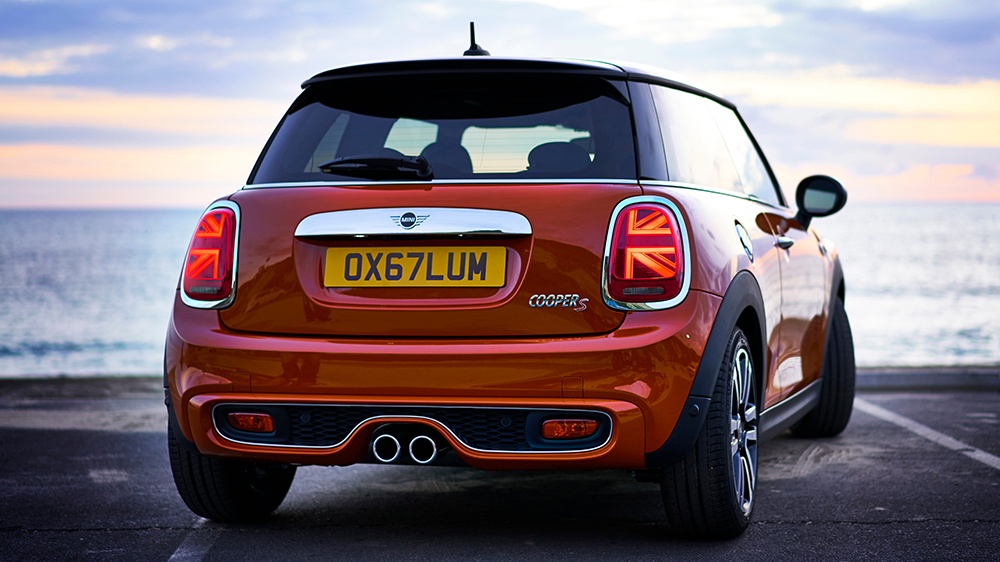 Image: Top Gear
Back to Blogs