What Are The Benefits Of A Company Christmas Card?
Traditional - people have been sending Christmas cards for a very long time and there's a reason for it! In a world of technology, be the traditional, friendly company that sends a Christmas card.
Personal - cards feel personal and special, especially when delivered to you physically and signed by the whole team.
Versatile - there's so much you can do with both digital and physical cards! Include a game, poem or staff photos inside to really give your season's greetings a personalised touch.
Efficient - cards don't tend to take too long to produce, depending on the design and how many you need, so might be a better option if you're running out of time!

One of Storm12's 2017 Christmas cards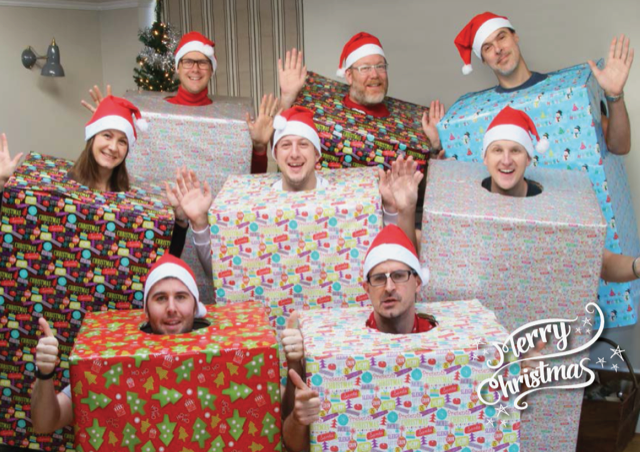 Give Me Christmas Card Ideas!
It's definitely important to really think about the design and content of a Christmas card. Seeing as it's a simple way to reach your clients or customers, making it as fun and unique as possible is what will ensure the recipients remember your business.
Here are some fun ideas for your Christmas card this year:
Gifs (Digital)

Holiday themed team photos

Digitalised team Christmas scene (see below for a great example)

On-brand Christmas scene, for example, Christmas in your brand colours

Featured Christmas discounts and products

A festive poem, game or puzzle

A QR Code linking to further digital fun

Our 2018 Christmas card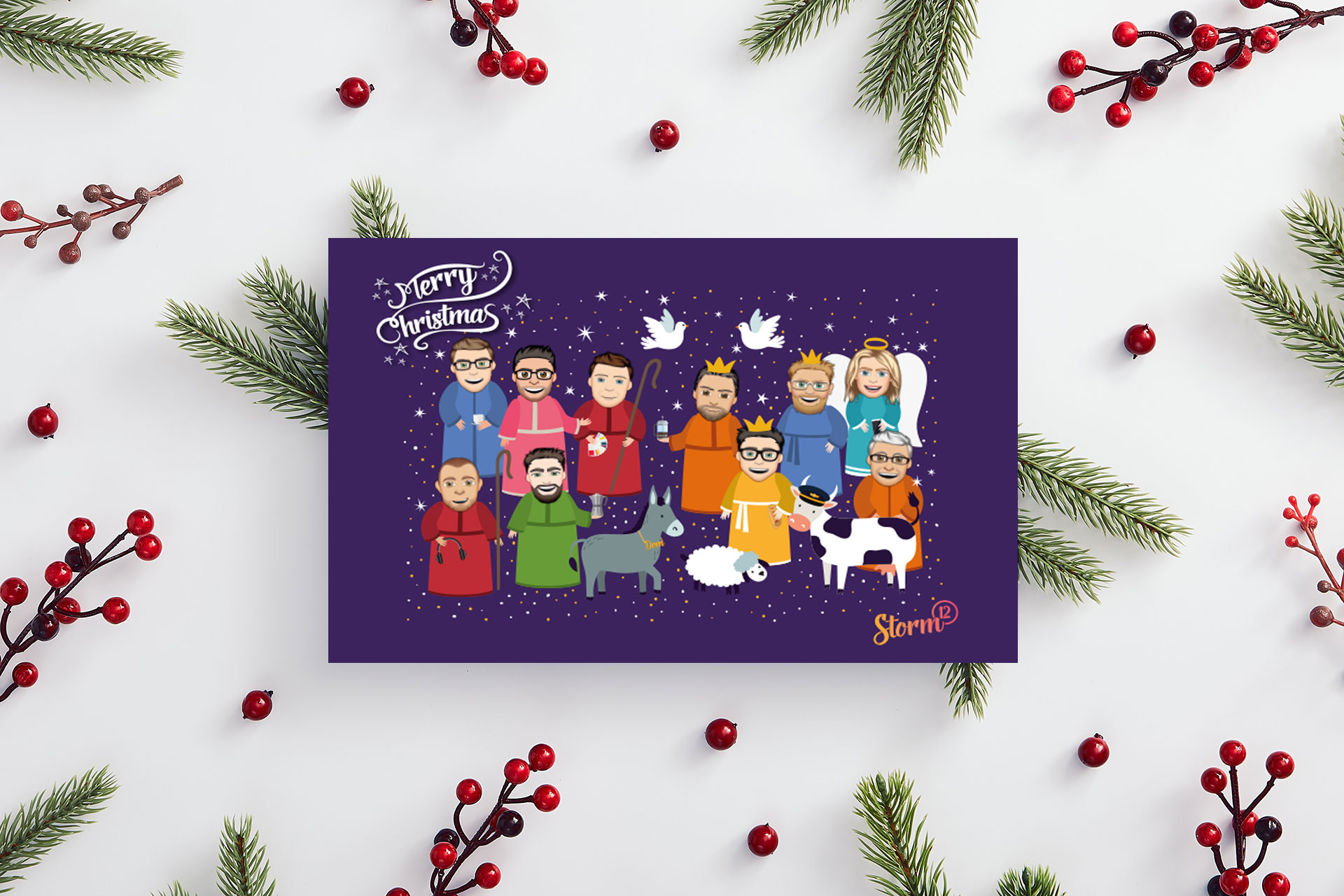 Digital or Physical Christmas Cards - which one is best for you?
When it comes to spreading holiday cheer, the choice between digital and physical Christmas cards often depends on personal preferences and the intended impact.
Digital Christmas Card Advantages
Cheaper to produce

No printing involved

Can add animations/videos/gifs

Faster than having to print cards




Physical Christmas Card Advantages
Feels more personal

Traditional

The team can sign it by hand

Physical cards can be displayed and used as a decoration

Suitable for all ages
Our 2019 pop up Christmas card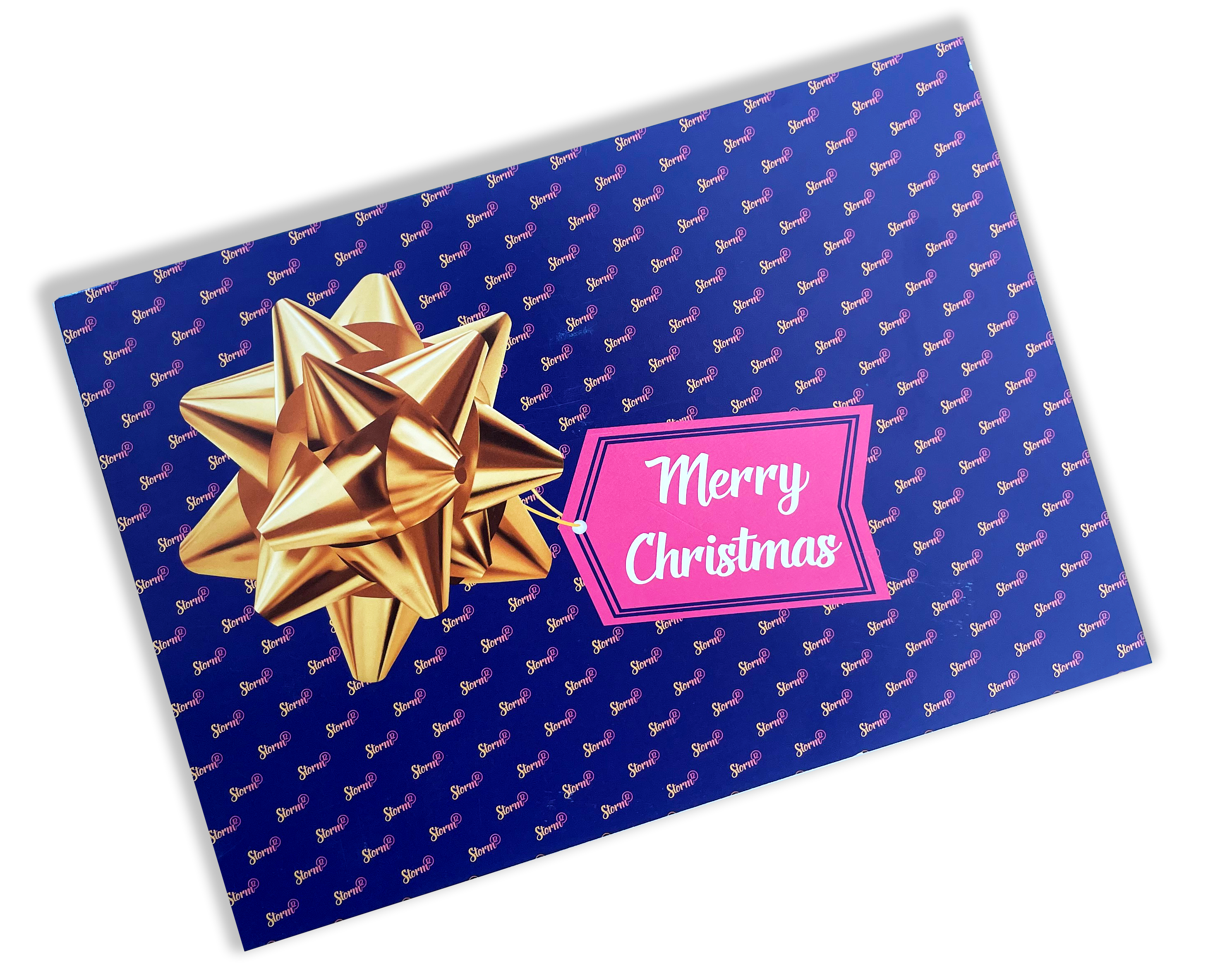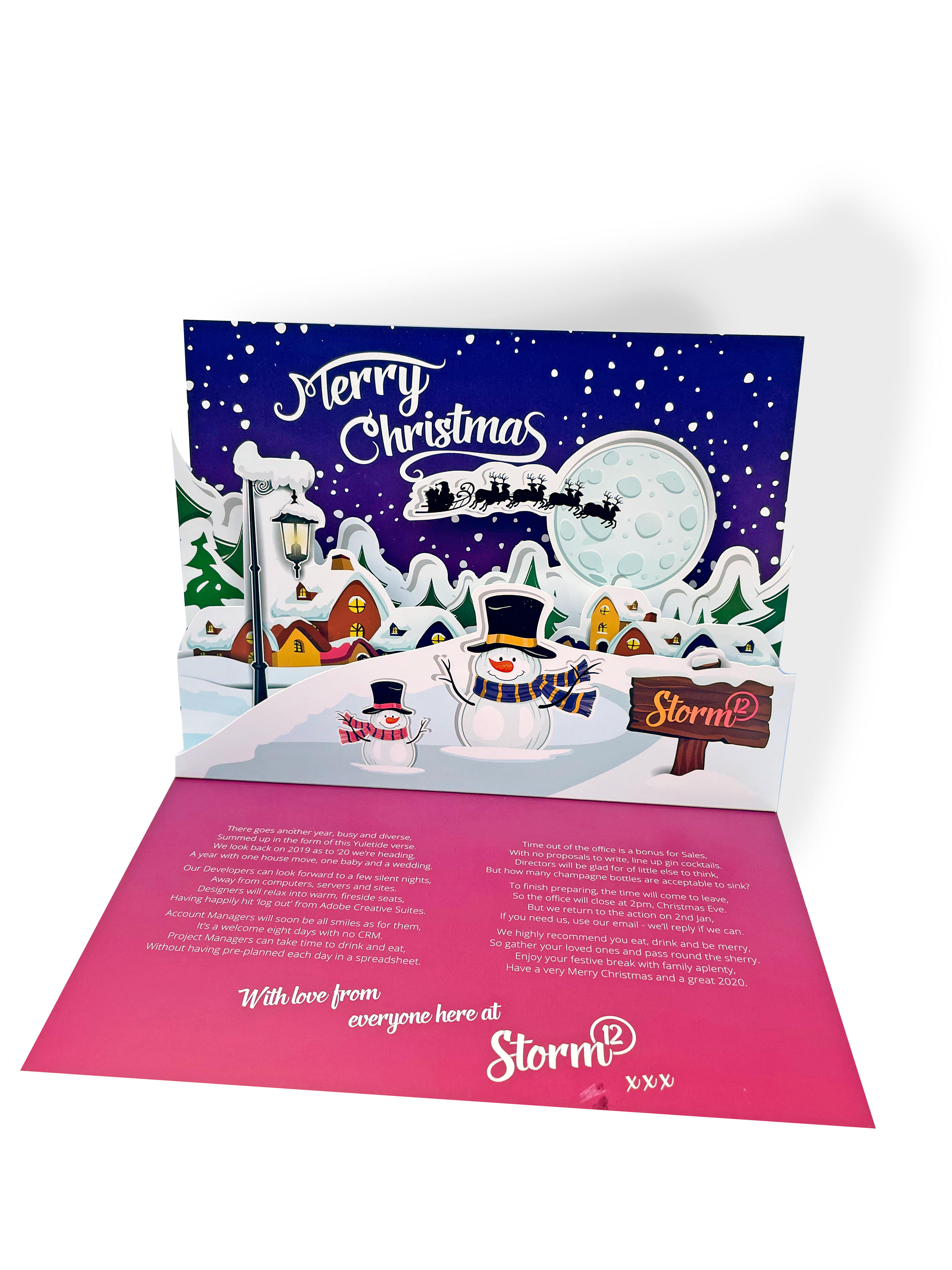 So, whether you opt for the efficiency of digital or the classic appeal of physical, the choice ultimately depends on the message you wish to convey during this festive season.
To learn about our other festive ideas for your Christmas campaign this year: Christmas is here!
Can you complete our Christmas game?
Another 2017 festive card!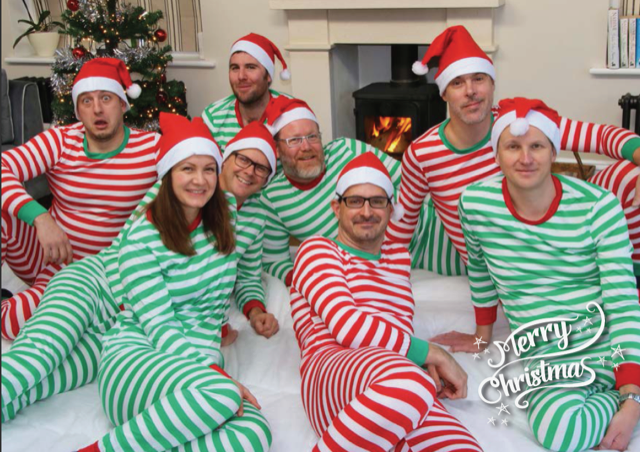 Back to Blogs