IAG Aero Group Background
IAG Aero Group is a fast-growing company based in Miami, Florida, that provides customised engine services for aviation businesses. They came to us looking for a new image that conveyed their message and ethos while simplifying their domain name. IAG wanted to create a distinctive personality that stood out from their competitors.
Storm12's Strategy and Process to reposition IAG
Our first step was to understand IAG's objectives and what they wanted from the rebrand and new website. We started by revamping their logo, shortening their name to its initials, and updating their colour palette to give them a more modern feel. We then designed a website that was image-led and stripped back, with IAG selling themselves.
Our strategy and process for the rebranding included:
Building, establishing, creating, and introducing one connected brand to reach global businesses;
Aligning the messaging, presence, and the online, outward-facing persona of the company;
Introducing new capabilities to existing markets, and introducing new EMEA markets to the brand;
Demonstrating that IAG are big players in scale, market, and scope.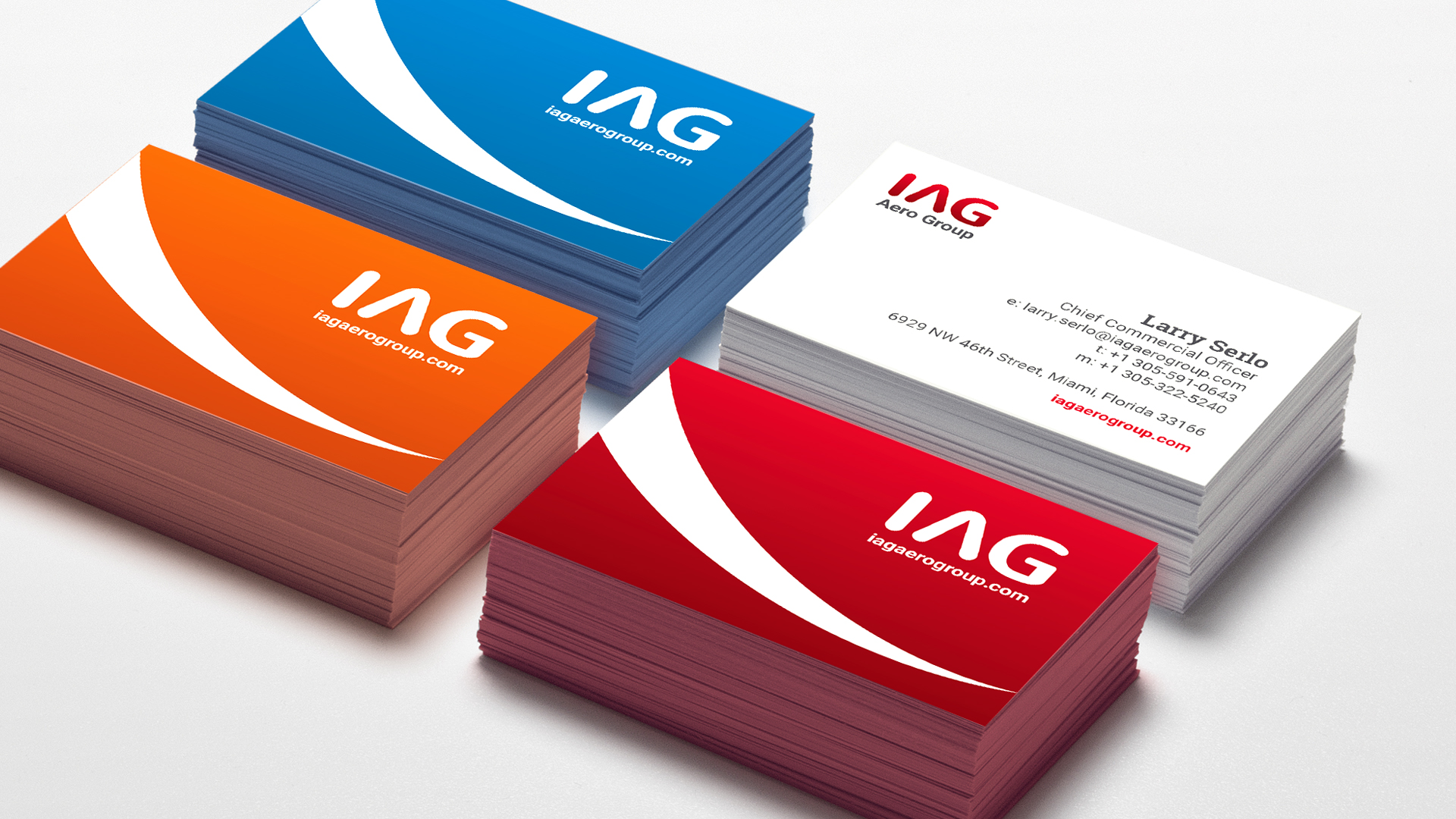 Building a New Website for an Aerospace Company
The old website was in desperate need of modernisation. It was built in Flash, had a small viewing area, had outdated content and was difficult for IAG to update. To overcome these issues, we built a new website that was up-to-date with all the mod cons a company needs. The new website included a resource portal, social media integration, straightforward navigation and hero images used throughout.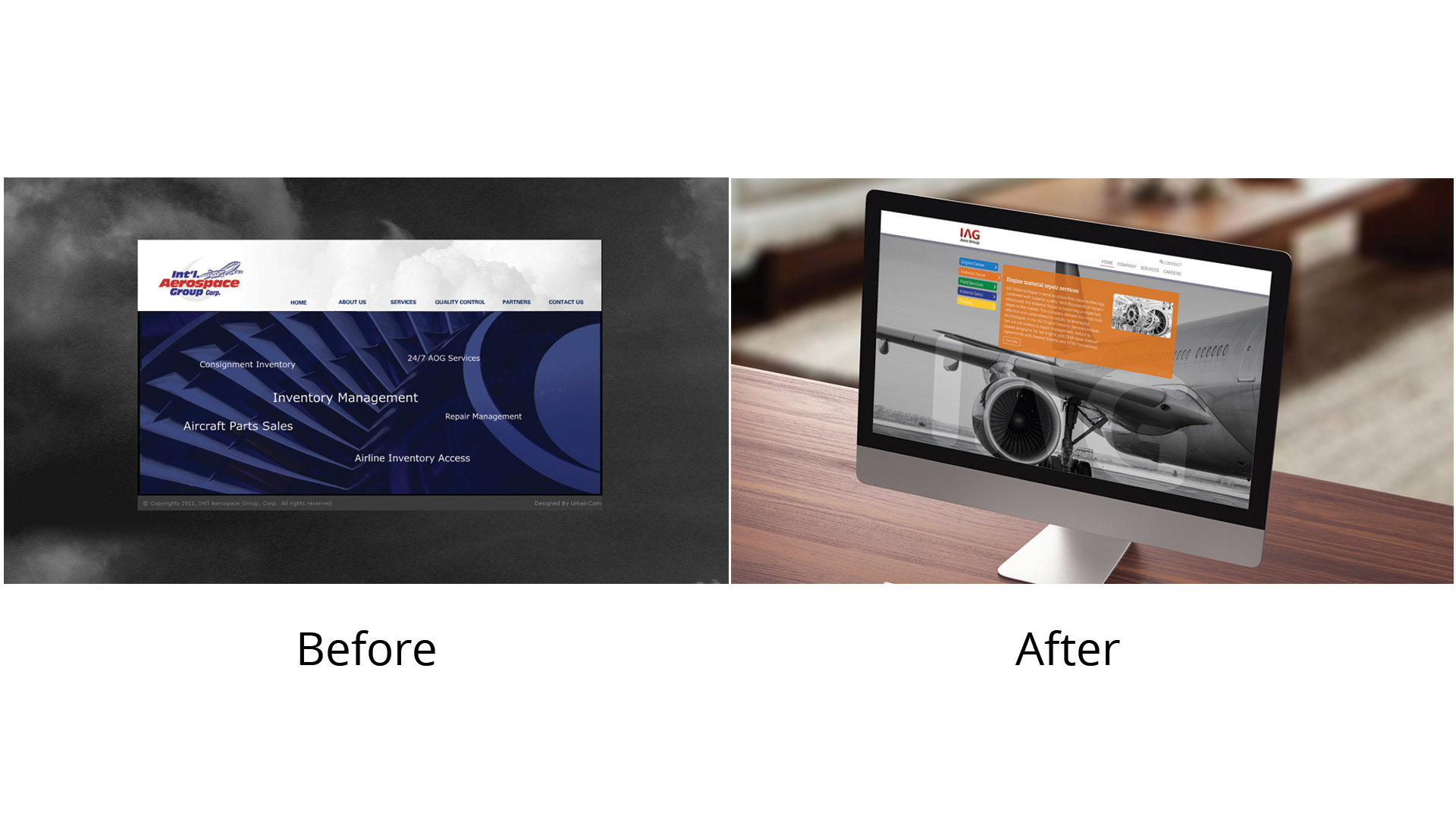 Rolling out the rebrand for IAG Aero Group
Once the rebrand was complete, IAG had everything they needed to reach the global audience they were after. We had created a new name, new colours, and new brand guidelines, including business cards and a banner for an international event.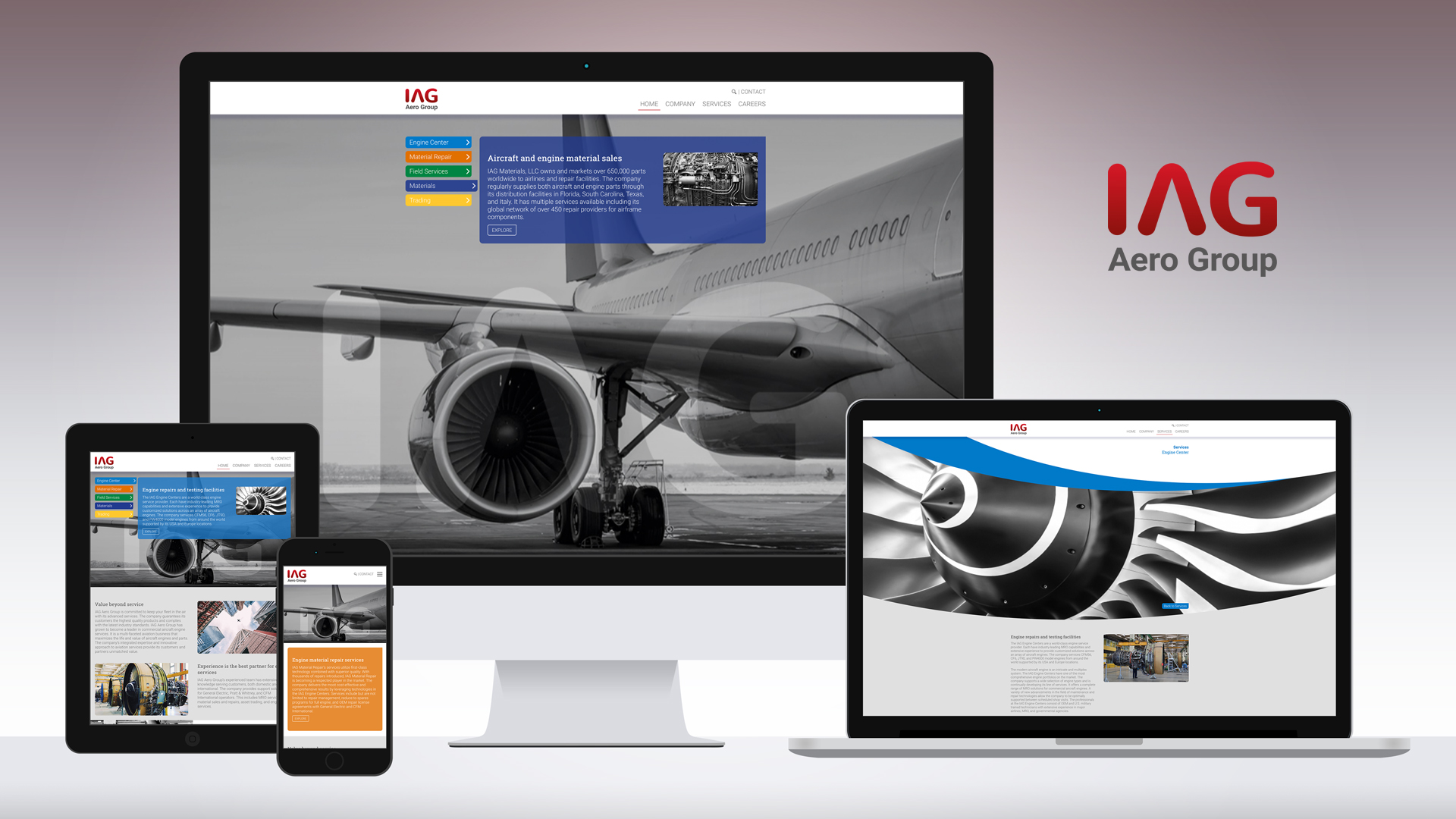 Results of the rebrand and website redesign
Our work resulted in a 95% increase in organic traffic, organic search doubled, and a 30% increase in dwell time.
IAG Testimonial
"I highly recommend Storm12! I worked closely with Mark Scholefield, Paul Mellon, and the Storm12 team throughout the year. They did an amazing job rebranding our parent company and entities. Mark and his team listened to our thoughts, interpreted any idea we had and turned it into great work. They never missed a deadline and were very efficient. Thank you, Storm12, for being incredibly easy through what could have been a difficult process - website design, marketing materials, branding/logos, and exhibition graphic art. Storm12 is professional and creative. Prices were clear and never changed. IAG Aero Group, IAG Engine Center USA | Europe, IAG Materials, IAG Engine Field Services, and IAG Trading have all been getting more business, because of Storm12's hard work." - Commercial Associate, IAG
At Storm12, we pride ourselves on our professionalism, creativity, and results-driven approach. We work closely with our clients to understand their needs and provide them with the tools they need to succeed. If you're looking to reposition your brand, we would love to help you achieve your goals. Contact us today to find out more about our services.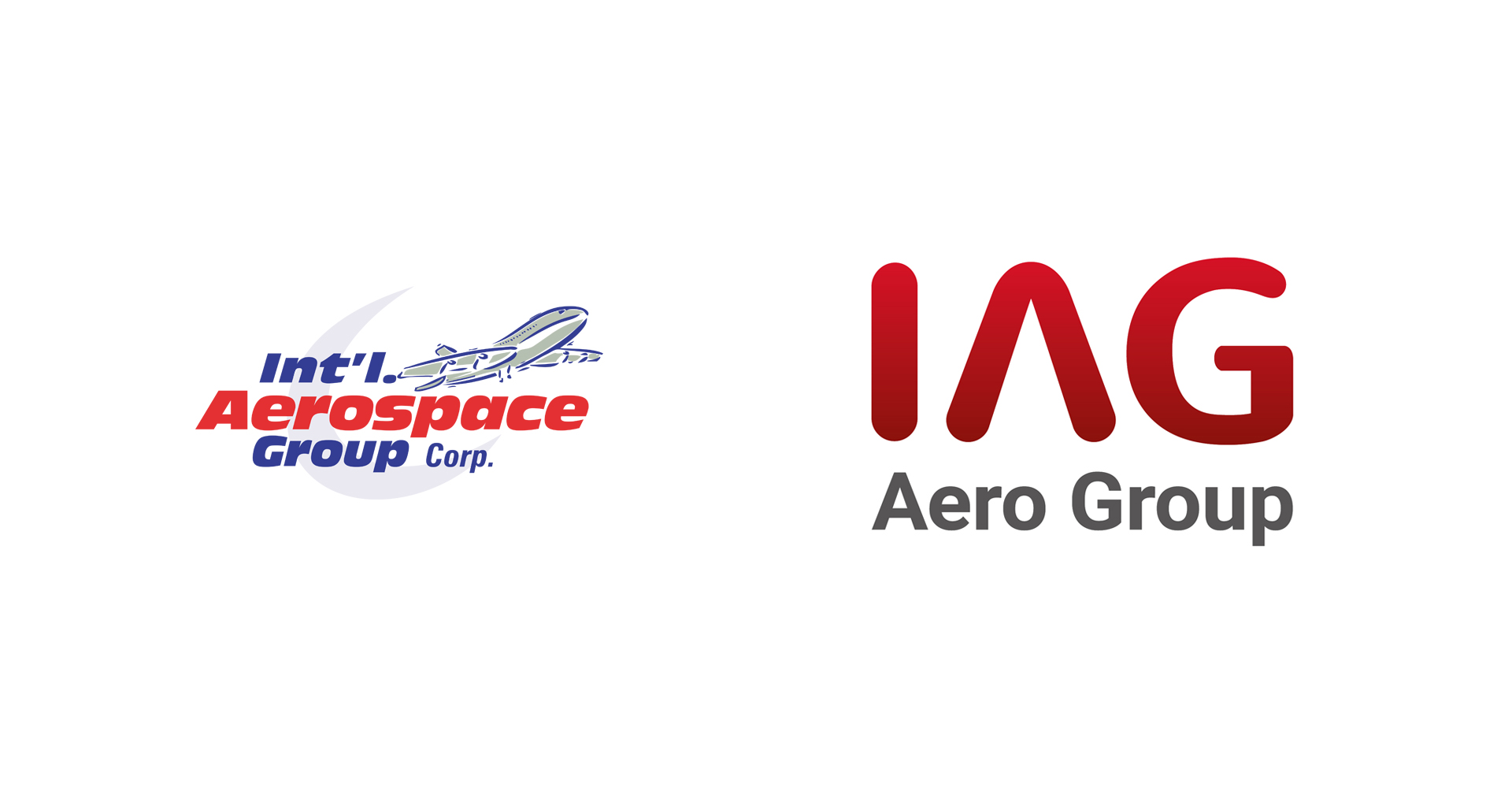 Back to Blogs