Here's an example: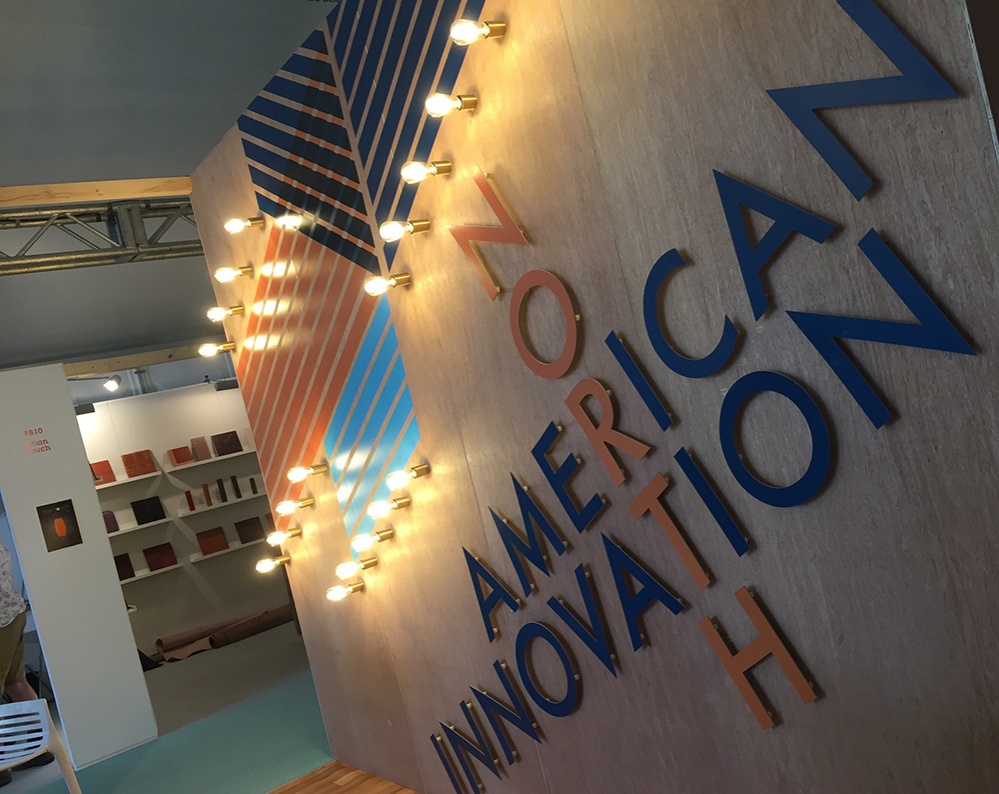 It's really quite simple, plyboard back with some coloured cut-out lettering and some well placed lighting but what impact!
And here's another: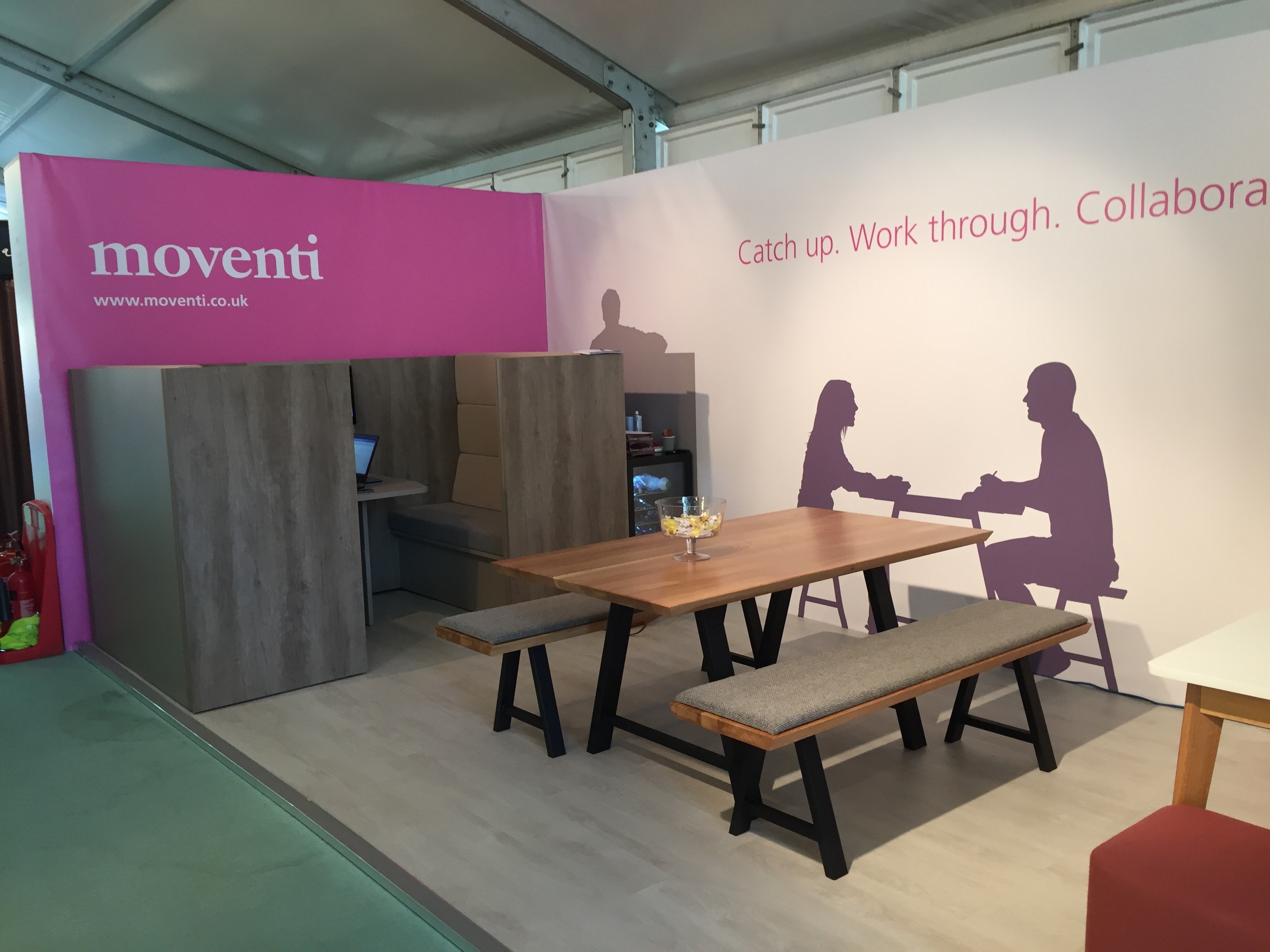 So simple and a really bold move. They planned it really well to have the silhouettes behind the table and pod at the back. In this case less is more.
Aside from the awesome furniture and displays, it's a really great day out. For those of you that haven't been, the event isn't just in one place, there are 100's of different places to go from larger marquees dotted about to much smaller single rooms with smaller bespoke items - check out the map and go next year!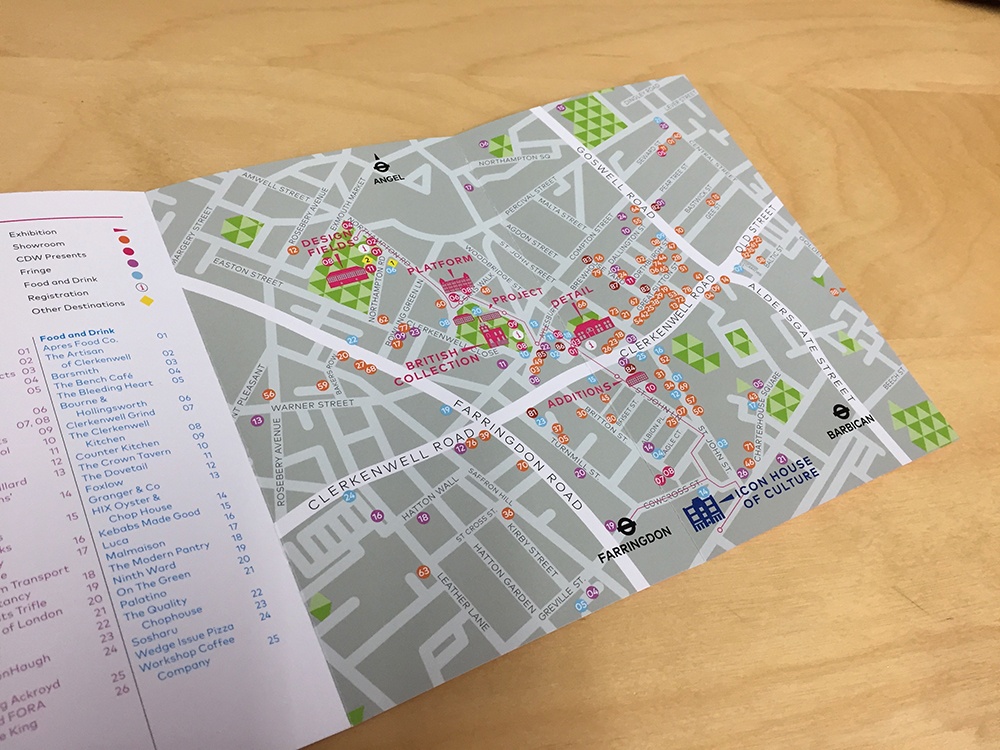 Back to Blogs