Like moths to eye-wateringly expensive, borderline pornographic lighting-based flames, we began our annual pilgrimage to London's design hub at Fabric. Quick shout out to all those who are more used to Fabric being full of ravers than lighting installations.
From a seriously long list, we've managed to narrow highlights down to this top three:
Wiro Diamond 4.0 by Wever and Ducre
It wouldn't be Clerkenwell Design Week if we didn't leave with grand plans to redecorate the office and fill it with new desks, chairs and meeting pods. Enter: Design Fields. This year was - obviously - no exception. Taking the "We've got to have one of those" crowns this year:
Agilita - TOOtheLOUNGE Booth

Agilita - TOOaPICNIC Chill

Junction Fifteen - Morph Stool

Aubrilam - IDO bench
On then to Spa Fields and one of our standout installations - Roshults & Kitchen Architecture's modular outdoor kitchens. Completely customisable layouts, built in 500mm units ranging from barbecues, hobs and chopping blocks, we were in garden-based culinary nirvana. You could channel your inner Italian and attempt to create perfect pizza in the Roshults BBQ wood oven. Or you could just buy one and look at it - it's pretty easy on the eye. Add in a mechanised pergola which opens and closes at the flick of a switch and you've got cooking goals.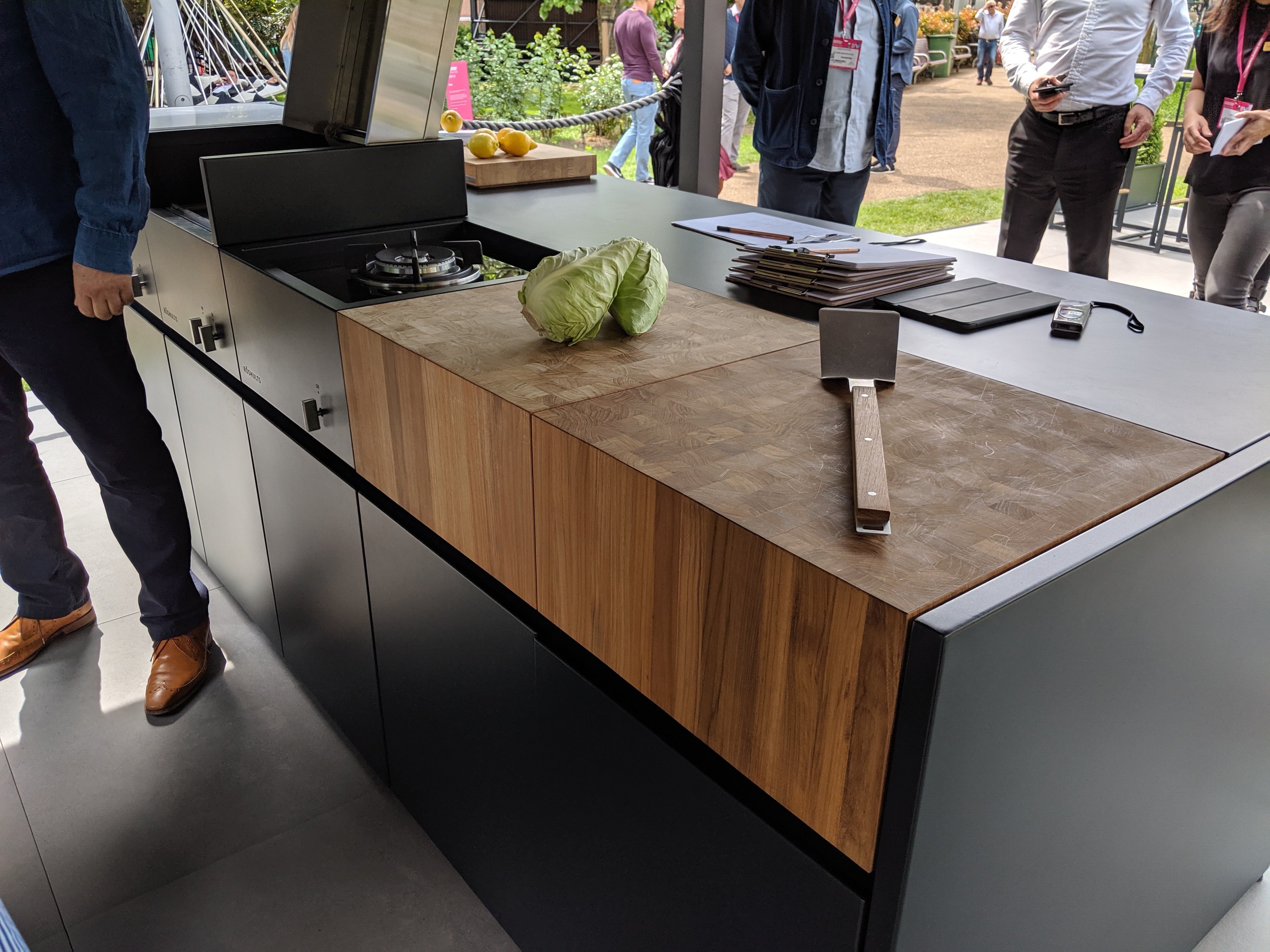 Roshults Outdoor Kitchen
With inspiration carrying us to the nearest newsagent in search of the lottery win to stock up on our favourite finds, the pink curtain fell on another CDW.
If you haven't been, go next year. Trust me.
Back to Blogs