Rebranding Santa
From time to time, every business needs to rebrand, including Santa! You can imagine how surprised we were when we got this letter from Santa, it's usually us writing him letters!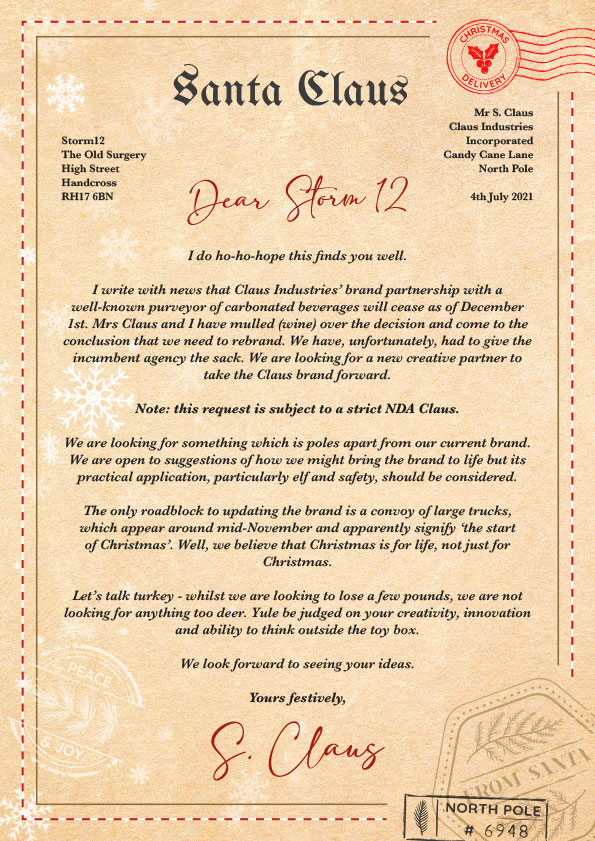 Mr and Mrs Claus were looking to update their brand image and we were one of the lucky few that got the call, I guess we are on his nice list.
So, we set out to present a series of illustrations that would show Santa in a new light, with the help of some of the world's most iconic brands.
The 12 Brands that Sponsored Santa:
We wanted to bring together some of the world's biggest brands to sponsor Santa's new look. We chose Land Rover, Ikea, Harley Davidson, Apple, eBay, Disney, Pampers, Deliveroo, Burberry, Lego, Starbucks, and Adidas. Each of these brands represented a different aspect of Santa's personality, and together they helped us create a new and unique image for him.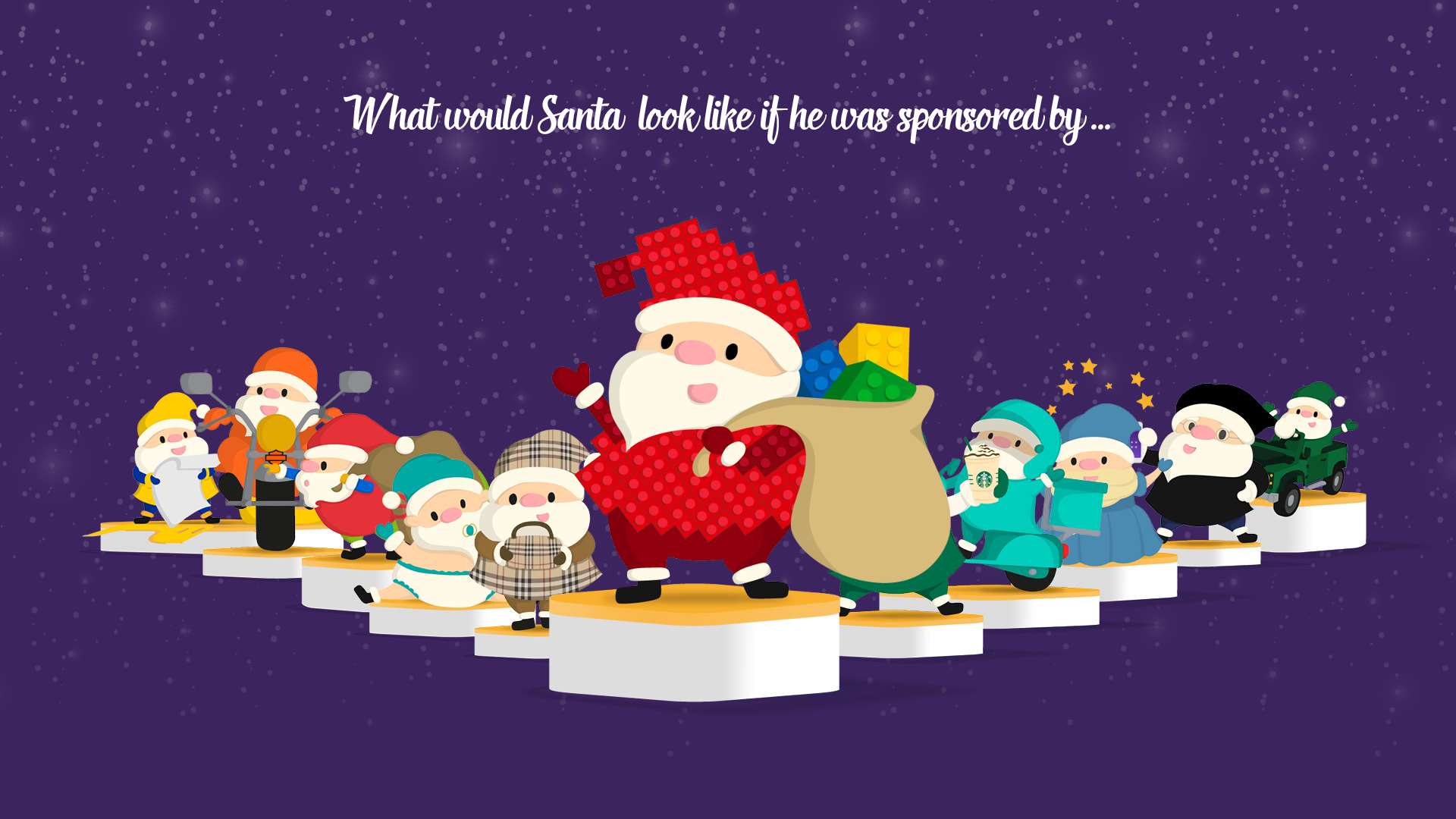 The 12 Days of Santa Concepts:
We presented 12 illustrations over 12 days on our social media platforms, showcasing Santa rebranded using the 12 brands. Each illustration was created by our talented graphic designers and was accompanied by a little guessing game for our followers. The response was overwhelming, and we were thrilled to see so many people engage with the campaign.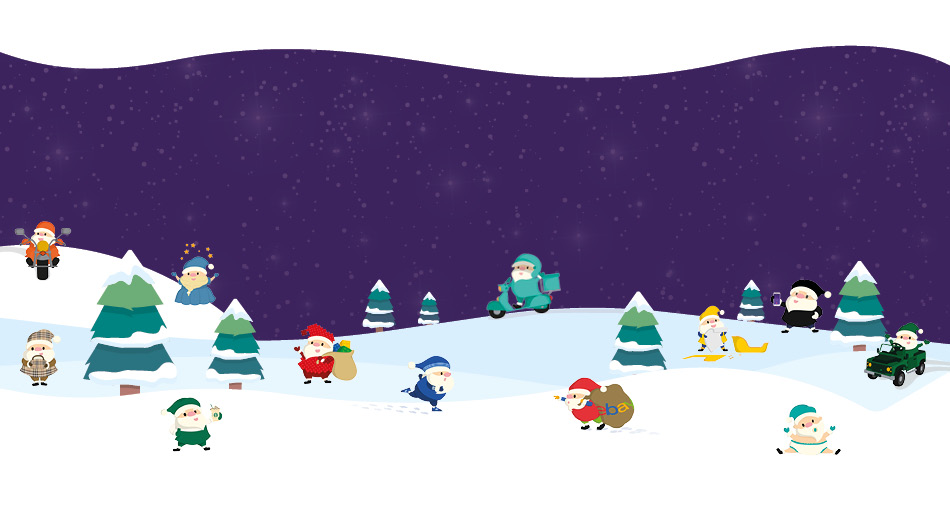 The 'Santa's Coming to Town' campaign was a huge success, with a significant increase in engagement on our social media platforms. Our followers loved the illustrations, and the guessing game added a fun and interactive element to the campaign.
At Storm12, we are always up for a challenge, and the 'Santa's Coming to Town' campaign was definitely one of our favourites. It was a fun and creative way to showcase our skills and give Santa a new look. We hope that this campaign has inspired you to think outside the box and come up with some unique ideas for your next branding campaign. Happy holidays!
Interested in seeing more of our Christmas campaigns? Click here to see our 2022 Christmas campaign.
Back to Blogs